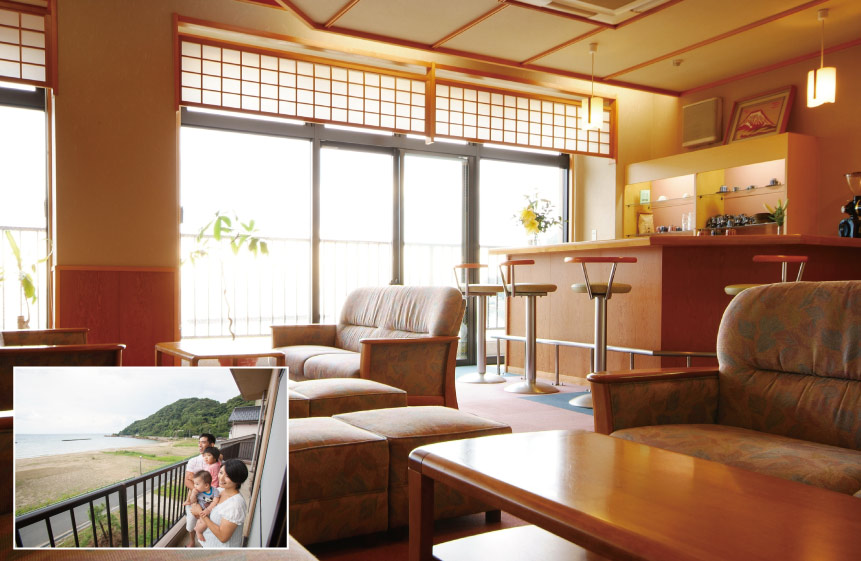 The lobby
The open lobby overlooks the ocean. A cafe counter is located in one corner. We offer freshly brewed coffee with a rich aroma. Relax and enjoy the wide space it offers. The veranda of the lobby overlooks the Hamazume Beach and its endlessly clear and blue landscape.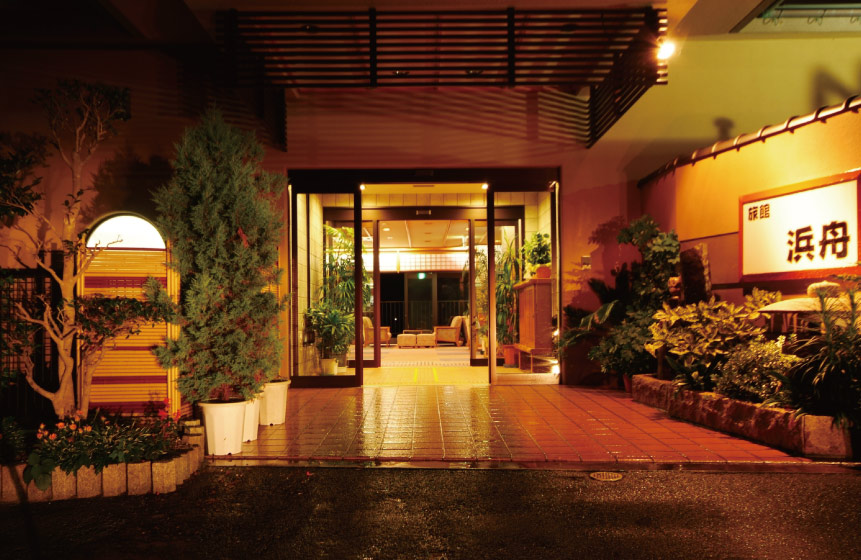 The entrance
The entrance has a gentle and relaxing atmosphere. It welcomes all guests with its calming, relaxing space.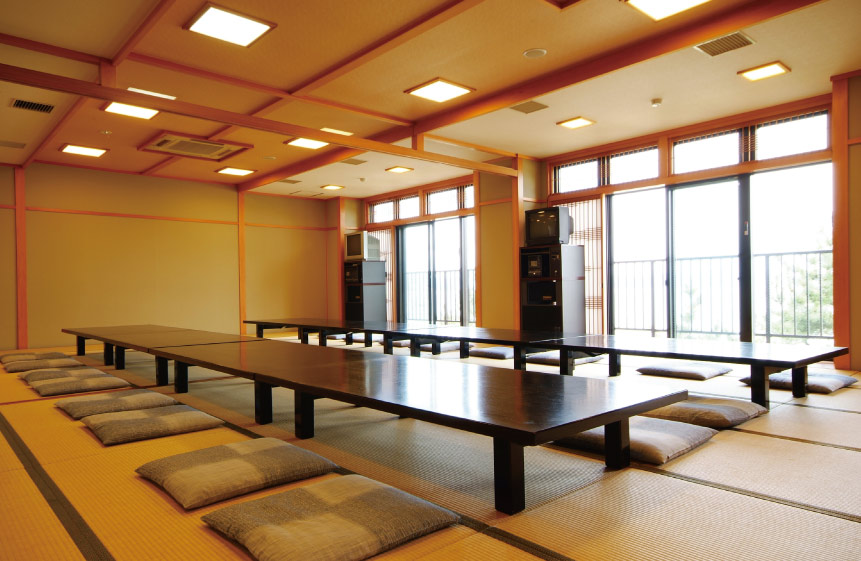 The banquet hall
Breakfast is served in this large banquet hall. Perfect for group events.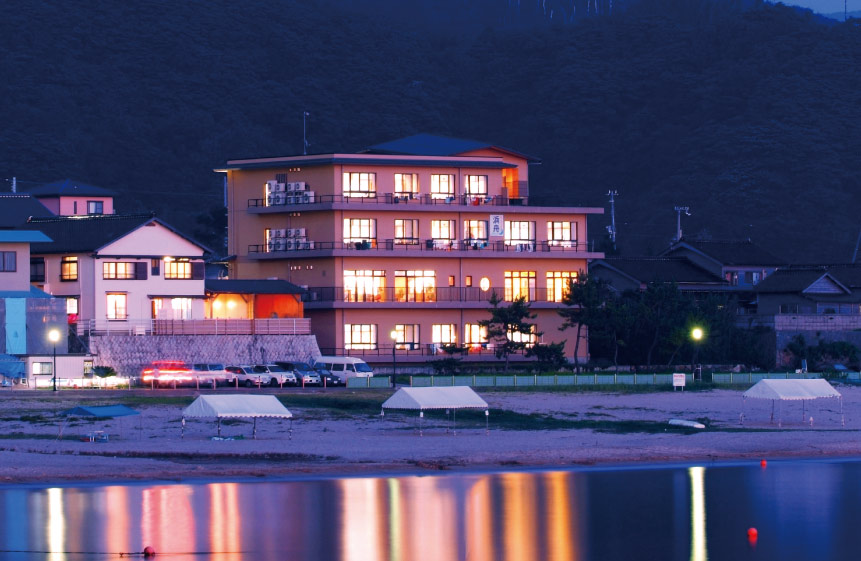 The exterior
The establishment is almost directly along the coastline. Go outside, and you are already on the sandy beaches of Hamazume, Yuhigaura.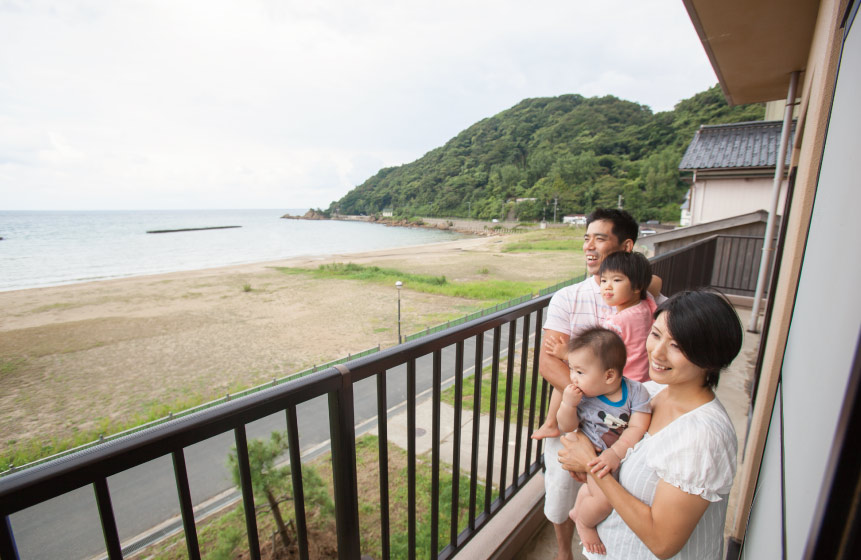 The location
Enjoy the shores of Yuhigaura, where you can spot the different aspects of every season, and the shining azure sky and sea during the day, the golden sunset of Yuhigaura, one of the 100 best sunsets in Japan, at dusk, and the fantastic sea illuminated by fishing fires and squid fishing boats during the night.